Illinois' central location has lent itself to being a hub for air travel. The state is home to approximately 107 public/private airports with over 4,800 registered aircraft. The Illinois system of airports supports more than 337,000 jobs with a combined payroll of $12.8 billion and economic output of $40.9 billion. Across the state, there are over 750 aviation facilities, including heliports, balloon, glider and ultra-light landing facilities, and grass landing strips. These types of facilities foster connections between communities large and small, provide landing space for medical transporters, and enhance aviation enthusiasts' quality of life.
In Fiscal Year 2013, nearly 2 million aircrafts took off or landed at Illinois airports that have traffic control towers and nearly 42 million passengers boarded commercial flights across the state. Chicago's O'Hare International Airport consistently ranks among the top 10 in North America and in the top 25 of the world in terms of its annual air cargo, with a total of 1.5 million tons. Goods that move through O'Hare can reach over 200 cities non-stop throughout the nation and all over the world on over 40 passenger airlines and over a dozen cargo carriers. As a major supply chain hub, freight forwarders, brokers, and corporations enjoy the advantages of Chicago's distribution infrastructure, central location, large economy, and highway network.  For a map of Illinois' primary commercial service airports, please visit the Aviation Services page on our website.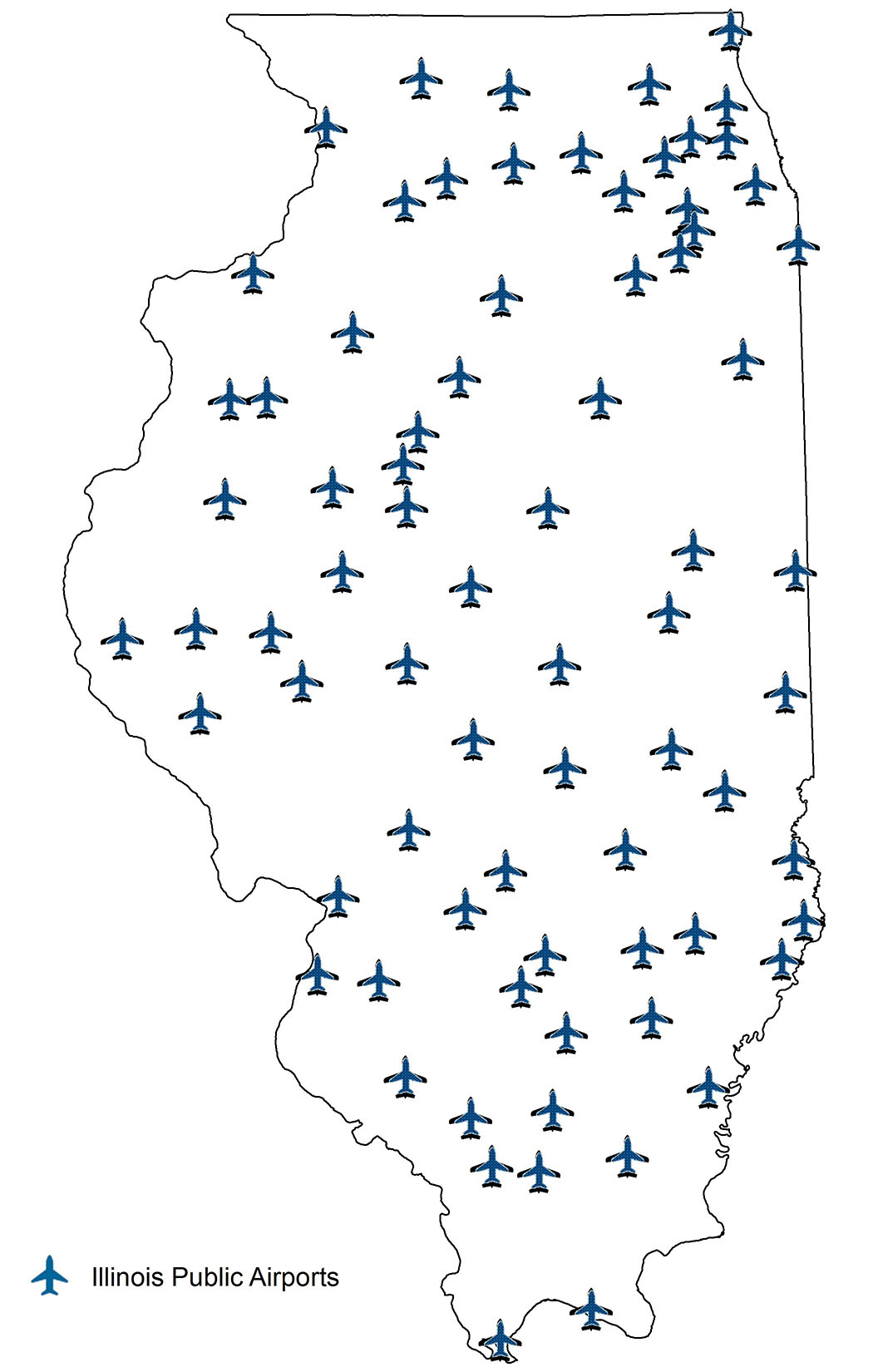 The Airport Inventory Report 2022 compiles, in one document, information on the characteristics and the physical condition of the various elements of the public airports in Illinois as well as data on the actual use of both the publicly and privately owned airports in the state.